Collingwood Park power AFC

senior Men's
The Colligwood Park Power senior men's team competes in the AFL Queensland's QAFA Division 3 competition. Games are played on Friday nights, with training sessions held Tuesday and Thursday evenings 6pm-7:30pm. 
Operating under the team motto "Make your mate look great" the Collingwood Park Senior team has been competing in finals regularly for the past few years, including winning a Div 4 premiership in 2021. The team is always working hard to improve and chase more finals success.
New players are always welcolme, so come on down and join us for 2024.
Training
Training is held twice a week on Tuesday & Thursday evenings from 6pm – 7:30pm at our home ground Peter Phelan Memorial Oval, Redbank Plains Recreation Reserve, Moreton avenue, Redbank Plains QLD.  Pre season training dates still to be confirmed.
Trial games are expected to begin in March 2024 depending on ground availability.
Games are played on Friday evenings, fixtures can be found on the PlayHQ website, check regularly to stay up to date.
Playing fees are $375 per season with the first $100 compulsory at time of online registration, balance can also be paid at registration time or at a later date via the clubs canteen. Also available through the webshop, players can utilise Afterpay to pay the balance of fees spread over 4 payments two weeks apart.
Playing shorts ($30) and socks ($12) are to be worn for game days and can be purchased from the clubs canteen and at the online apparel webstore. Items ordered online are collected from the canteen, delivery not currently offered. Other optional items like club polo shirts and training tops are also available.
Coach: Ryan Major
Ryan has been a star player and Captain of our seniors for several seasons and during that time he has always been great support for the previous coaches. Always with a team first attitude Ryan will make a great coach in 2023.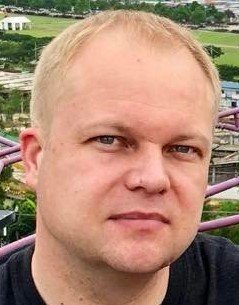 Club President: Scott Willoughby
 Scott joined the club first as a player and then moved into the Presidents role. As a Port Adelaide Power supporter, this club was the perfect fit for him. Scott was recently awarded Life member status in late 2022.
Team Manager: Phil Coombs
Phil started at the club when his kids were juniors and has held many roles within the club over the years. As a life member he continues to be one of our greatest contributers and is the life blood of our club.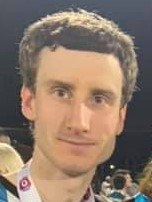 Senior Vice President: Andrew Coombs
Andrew is the longest serving player of the Power having started as a junior, then progressed through youth and into senior football. One of our star players, the highest games tally holder and club life member,  Andrew continues to shine on field and off.